PRESIDENT'S MESSAGE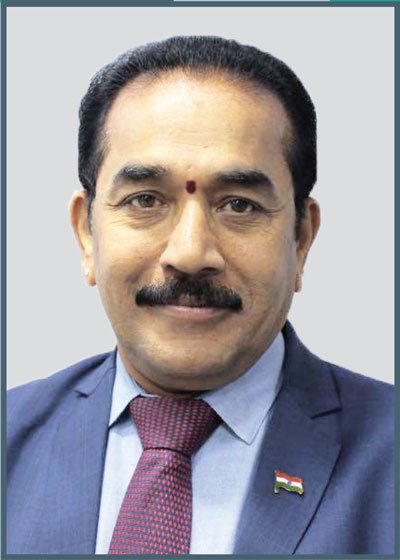 I would like to begin by thanking all the members of TAGMA and the Executive Council for their faith in me and for choosing me to lead TAGMA as its President.
I have been working with the tooling industry for more than three decades and I have seen this industry grow to become one of the strategic sectors today. The tooling industry not only plays an important role in the development of the manufacturing sector, it also has huge economic importance.
Read More

Executive Council 2020-2023
TAGMA elects new council members
During the 29th TAGMA Annual General Meeting on February 19, 2021, the Tool & Gauge Manufacturers Association of India (TAGMA-India) elected Mr. D. M. Sheregar, Managing Director and Chairman of Devu Tools Pvt. Ltd., as its new President and Mr. D. Shanmugasundaram as its Vice President. Mr. Sheregar played an instrumental role in the development of TAGMA activities as an EC member of the previous term (2017-2020).
President
Mr. Devaraya M. Sheregar
Devu Tools Pvt. Ltd.
Read More
Vice President
Mr. D Shanmugasundaram
S&T Group
Read More
EC Members
Mr. Akshay Kalyanpur
Sridevi Tool Engineers Pvt. Ltd
Read More
Mr. Amit Kumar Parashar
Subros Tool Engineering Centre (STEC)
Read More
Mr. Arvind Chawla
Zahoransky Moulds And Machines (P) Ltd
Read More
Mr. D Ravi
Classic Moulds & Dies
Read More
Mr. Gopalakrishnan T S
Multiple Special Steel Pvt. Ltd
Read More
Mr. Paresh Panchal
CAM TOOLS
Read More
Mr. Parveen Satija
Stitch Overseas Private Limited
Read More

In Conversation With
'Cluster development approach will be very useful for toolmakers'
"Through this approach, they can resolve their supply-side issues, apart from creating critical infrastructure for the die and mould industry," says Devendra Kumar Singh, Additional Secretary, Government of India and Development Commissioner, Ministry of MSMEs.
Read More

Management Mantra
What will manufacturing look like in 2021?
Major systemic changes to the manufacturing industry were well underway to converging the physical and digital prior to the widespread disruptions of 2020. And, the disruptions aren't finished. Trends arising from the effects of Brexit, new waves of COVID-19, and the rolling impact of all-digital living and working promise to keep shifting the ground under manufacturing in 2021. Here are the 5 top trends to watch out for.
Read More

Tech Focus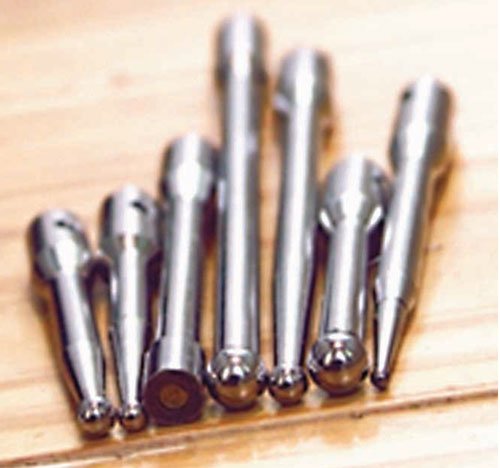 Effective tool condition monitoring
CNC machines are well known for their accuracy even if they produce hundreds of machined parts at a time. However, monitoring the condition of cutting tools in any machining operation is critical as it can not only help avoid unexpected machining hassles but also improve machining accuracy.
Read More

Tech Know-how
Visualization adds transparency to digital product development
Product development is becoming increasingly demanding. Quality requirements are rising; additionally, designers need to consider criteria such as sustainability and energy efficiency. Visualization software offers the potential to reveal the complex interaction between all the different parameters and features of the planned product. For this purpose, Fraunhofer researchers have developed an interactive tool that provides a reliable basis for making informed decisions about the design alternatives of a product.
Read More

Industry Updates
PM says that the Budget showcases India's self-belief
Tata Motors delivers Tigor EVs to Goa's Department of New and Renewable Energy
Ola to deploy ABB robotics and automation solutions at its mega-factory for electric scooters
Budget is a booster dose to 'Atmanirbhar Bharat', economic recovery: ASSOCHAM
Defence Minister inaugurates HAL's second LCA plant, calls LCA 'pride of India'
Honda Cars India expands 'Make in India' commitment with its first-ever automobile exports to left-hand drive markets
Read More

Flip Book

Obituary
Remembering R. Srinivasan (May 1940 to February 2020)
Former Vice-President of TAGMA Mr. R. Srinivasan, fondly known as R. S. Mama, passed away in February 2020. Mr. R. Srinivasan, Sr. Vice President, Technology Development of Brakes India Ltd., was elected in 1995 and served on the Executive Council 1995-2011. He was elected Vice President in 2006-07. He was a livewire that led TAGMA activities in Chennai and was very active on the Executive Council.
Read More