In Focus
Are you ready to re-examine your options?
Medical device manufacturing has transformed over the years. The industry is constantly evolving to meet the advanced needs of those seeking medical care. For this, medical device manufacturers must stay updated on the current industry trends. A window of opportunity has opened for Indian toolmakers, who are already manufacturing medical devices as well as those who are looking to venture into the industry. The question that remains is…
Read More

Tool Talk
'The long-term potential for tooling stays optimistic provided we make the right move'
"Leaving aside the pandemic, I think we have been growing significantly as a country. The automotive sector, which is the main buyer of tools, is also growing. Yes, there has been a slowdown in various sectors, but the long-term growth story stays intact. This will lead to additional tooling requirements in the country and subsequently, the growth of various sectors in the country," Ashim Sharma, Partner & Group Head Business Performance Improvement Consulting (Auto, Engg. & Logistics), Nomura Research Institute, tells Nishant Kashyap.
Read More

Case Study
Cranial implants produced with Additive Manufacturing improve quality of life
Cranial implants need to meet the most stringent of criteria, with a large number of factors coming into play. This was the case with a patient in Argentina, who required a particularly large implant after a stroke-related surgery. The project called for a level of design for all relevant factors that was as close to perfect as one can imagine: from the highest degree of precision and compatibility to the integration of biological functions. The 3D-printing service provider, Alphaform AG, relied on EOS technology for the realization of this successful cranial implant, which was developed by partner firm, Novax DMA.
Read More

Machining Mantra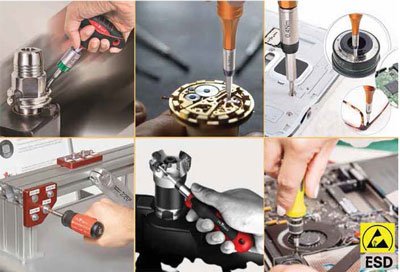 Logic with a Twist!
Torque is the measure of force that makes an object rotate along its axis. The right torque applied can help you reduce risk, improve productivity, and protect you from losses.
F orce causes an object to move along a straight line. Similarly, when we consider an object, which rotates along its own axi
Read More

Techno Focus
3D future of medical equipment
3D printing has carved a niche for itself in several industries. But the advances in 3D printing in the medical domain are garnering attention because of its potential to enhance the treatment options for patients. Objectify Technologies Pvt. Ltd., a New Delhi-based Additive Manufacturing/3D printing solutions provider, explains the benefits of going 3D and tells you why it's here to stay.
Read More

Obituary
Manufacturing industry loses two pioneers
Life well lived' is the thought that comes to mind when one remembers the significant contributions of Mr. S.R. Pophale, Founder, Electronica Group, and Mr. Ramesh Suri, Co-Founder, Subros Ltd. They were brave, followed their instincts, and made their dreams come true. Their lifetime was defined by inspiring many entrepreneurs and teaching by example. TAGMA Times pays tribute to these two great visionaries.
In life, we may come across great people, who can see endless possibilities. But encountering those who dare to execute their vision is rare. Mr. S. R. Pophale, the Founder of Electronica Group, who paved the way for EDM technology and machine finance in India, was one such individual
Mr. Ramesh Suri, chief mentor, guide, and co-founder of Subros Ltd., India's largest manufacturer of automotive air conditioning and thermal products, passed away recently. He was 82 years.
Read More

Industry Updates
Meusburger's exclusive, reliable and environmentally friendly sealing
BIG KAISER introduces BIG CAPTO rough boring tool
TATA Technologies organizes webinar is association with TAGMA
InnovMetric launches PolyWorks|DataLoop™ PLM Connectors
Economic activity down in April, May but shock less severe than 2020: Fitch
GM to invest $40 million at Pontiac Stamping Plant for Flexible Fabrication Technology
Credit support measures announced for individuals, small businesses and Small and Medium Enterprises (MSMEs)
Cabinet approves Production-linked Incentive Scheme 'National Programme on Advanced Chemistry Cell Battery Storage'
Read More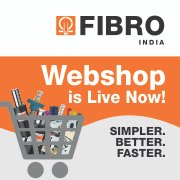 Tech Know - How
Disinfection robot:
Value created by linking up to building data

The disinfection robot BALTO — named after a sled dog who carried urgently needed vaccines to a highly inaccessible region of Alaska a hundred years ago — is capable of disinfecting doorknobs and similar objects.

Read More

Patron Members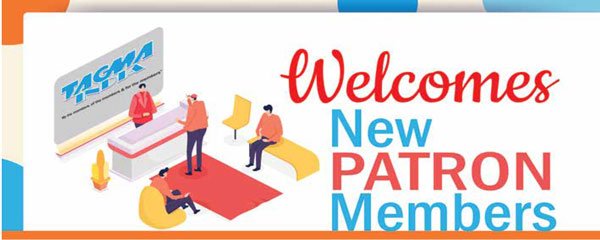 ABHIJEET DIES & TOOLS PVT LTD.
HTS HOT RUNNER SYSTEMS INDIA PVT LTD
Read More

New Members
MSME Tool Rooms joins TAGMA Membership
We are glad to welcome, 22 MSME Tool Rooms, set up by Ministry of MSME, Govt. of India as member of TAGMA India.
Read More